3630 Copper Ridge Road

Knoxville, TN 37931

865.690.0289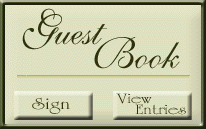 Please sign our guest book 

Merry Christmas, and welcome to the website for White Pine Acres Christmas Tree Farm. This design enables us to provide you with the most up to date information available regarding the status of the tree farm.

White Pine Acres was planned as a hobby by Jim and Barbara Stevens here in Knoxville. Then it grew to a family operation during the Christmas season. We are unusual in that we want families to continue the tradition of choosing a tree then coming back to our fire pit where they can roast marshmallows and drink hot cider and hot chocolate all for the price of the tree. We charge $40.00 per tree regardless of size. 

Many of our families return yearly to enjoy their reunion together in our casual atmosphere. We have become an extended family to many of them at Christmas Time since the children can play in our backyard which then extends to the trees.

We begin tree sales the Friday after Thanksgiving. We are open Black Friday, Saturdays and Sundays ONLY from 10:00 am until dark. After Black Friday, we will only be open Saturdays and Sundays.

We only grow white pine trees. You choose the tree of your choice then cut it down with one of the bow saws   we provide. Bailing of your tree is provided as a free service.

We are located in the Karns community at 3630 Copper Ridge Road.

You may contact us either at the phone number listed above or through the e-mail address shown below.


PLEASE NOTE

 All trees are $40.00, 

regardless of size. 

Our hours of operation are

Black Friday, Saturdays, and Sundays 10:00 am to dark.

After Black Friday, we will ONLY be open Saturdays and Sundays.

We have decided to close to the public and photographers for the 2020 season. We hope to see you all in 2021!

Stay safe and have a Merry Christmas!